The solar Investment Tax Credit, or solar ITC, is a federal incentive that can help eligible businesses offset their commercial solar panel costs*. This infographic answers the question: What is the solar ITC?
As part of the broader Business Energy Investment Tax Credit, the solar ITC can be a significant factor in helping companies determine if and when to go solar. The infographic below provides a high-level overview, and also illustrates the details of the solar Investment Tax Credit extension that was signed into law in late 2015.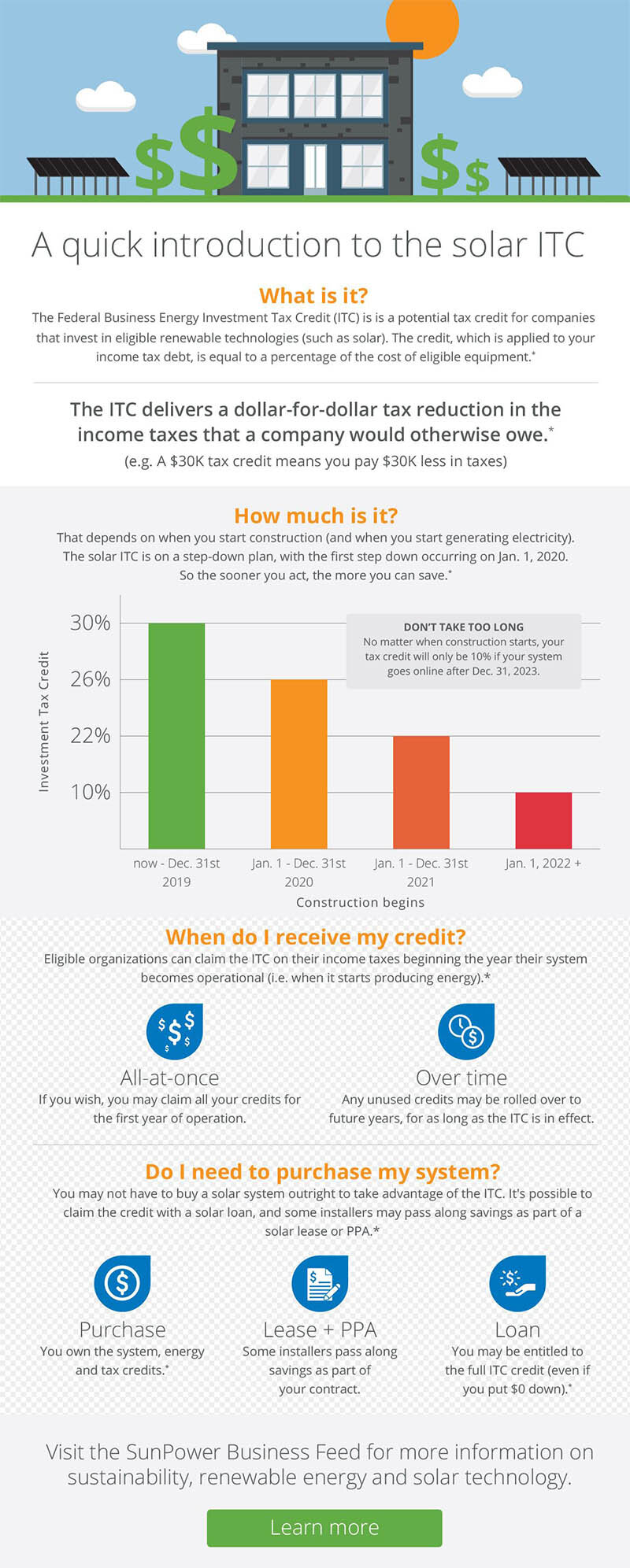 *Depending on your organization's individual circumstances, you may or may not qualify. Consult your tax advisor regarding the solar ITC and how it applies to your specific circumstances. Tax credits are subject to change. Please visit thedsireusa.org website for detailed solar policy information.